The Department of Medicine congratulates the following Class of 2014 Year 4  award winners!
---
CARDIOLOGY
Yiannis Himaras
The Jack Fouks Memorial Prize: Endowed by Mrs. J. Fouks, in memory of her husband. The award is made to a student in the final year of the Faculty of Medicine, with the most outstanding record in Cardiology.
Baljeet Brar
Dr. J. A. G. Reid Memorial Prize: Endowed by his partners of The Seymour Medical Clinic in tribute to Dr. John A. G. Reid offered to an undergraduate medical student who has shown interest and proficiency in the field of Cardiology.
Allison Nakanishi
Victor Hertzman Memorial Prize: Endowed in memory of Victor Hertzman by his family. The award is offered to a student in the M. D. program who has demonstrated interest and achievement in Cardiology.
---
ENDOCRINOLOGY
Paul Grewal
Dandelion Prize: Endowed through a bequest by Edward Donald Greathed for one or more deserving students in the Faculty of Medicine who have achieved high standing in Endocrinology.
---
HEMATOLOGY
Amandeep Bajwa
The Susan Matties Nadel Memorial Prize: Endowed for the graduating medical student who has shown the greatest interest and excellence in Hematological Neoplasia.
Carolyn Maskens
Tommy Diespecker Memorial Medical Prize: Endowed by the friends of Tommy Diespecker for a student obtaining the highest standing in the field of Clinical Hematology (including Microscopy).
---
INTERNAL MEDICINE
Gavin Docherty
Dr. Jack Margulius Memorial Prize: Endowed by Mrs. Maisie Margulius Schloss and daughter, Dr. Myrna Frances Schloss to honor the memory of Dr. Jack Margulius who, between the years 1937 and 1965, served with distinction and devotion as a specialist in the field of Internal Medicine. The prize is awarded to a student in the third or fourth year who has an outstanding record in Internal Medicine.
---
NEUROLOGY
Joshua Lai
Dr. John R. C. Dawlings Memorial Scholarship: Endowed by Mrs. Johanna T. Dawlings in memory of her son. John Dawlings obtained his M. D. degree from UBC in 1970. Prior to his death in 1981, he was the chief of Neurology at the Royal Jubilee Hospital in Victoria. The award is given to an outstanding student in Year 4 with a demonstrated interested in Neurology.
Emilie Mackie
Chan and Peggy Gunn Prize: Endowed from income on the Chan and Peggy Gunn Pain Research Fund for students in the field of Neuroscience, an award is made to a student who excels in a Neurology elective.
---
ONCOLOGY
Thomas De Los Reyes
Sabitri and Sudhin Memorial Student Scholarship: Offered by Swaraj K. and Gayatri Chattopadhyay in memory of their Aunt Sabitri and Uncle Sudhin to a student in the Faculty of Medicine specializing in Oncology. Sabitri and Sudhin both passed away from cancer.
---
RESPIRATORY MEDICINE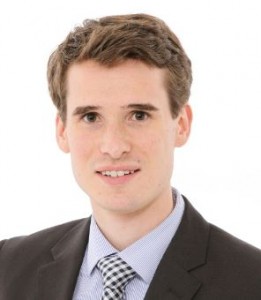 Thomas Roston
William Scott Ure and Kathleen D Ure Memorial Award: Endowed by the late Kathleen D. Ure, the award is offered to an undergraduate or post-graduate student in the Faculty of Medicine, in the field of Respiratory disease.