Philanthropy strengthens the UBC Faculty of Medicine as we work to transform health in British Columbia and around the world.
We invite you to support us as we nurture the next generation of health professionals and conduct research in areas from cells to policy to generate new knowledge in response to current and emerging health issues.
---
Invest in Faculty
Advance Our Research
Contact
To attract star talent and retain outstanding performers, the Department of Medicine establishes and awards chairs, professorships, fellowships and distinguished scholars. Support for chairs and professorships provides critical sustainable funding to promote outstanding teaching and research.
A chair is an award to an established scholar, scientist and/or educator to a position of honour within the university and the community at large. The holder of such an award is a full professor, has a record of accomplishments in his or her field, and plays a leadership role in this area at UBC. Chair funding supports research as well as a portion of salary costs.
A professorship is an award for the appointment or retention of a rising scholar and brings a strong foundation of knowledge and skills to a specific area from which UBC's research and clinical teams can build. Professorship funding primarily supports research advancement.
Fellowships help to train the next generation of medical scholars, scientists and teachers. They are the final step in one's academic training. Fellowship funding supports the salary of the fellow for a one or two-year period.
A distinguished scholar award allows academic professionals who have demonstrated excellence and distinction in their field to be recognized and rewarded. Funding for distinguished scholars enables them to enhance their work and continue making notable contributions to health.
UBC's Department of Medicine has made discoveries in a wide range of fields. Our goal is to advance research, scholarship, and innovation to achieve a position as a preeminent research centre with regard to the nature, cause and prevention of adult diseases. Central to the development of a research-oriented culture, we focus on collaboration, open sharing of knowledge and the development of core research skills. With your support, we can augment our strengths in those and many other realms, cementing UBC's place as a global leader in health research and innovation, and improving the health of people worldwide.

To enhance our research, we are also looking for support for capital and equipment. Many of these needs offer opportunities for naming and recognition, and we invite you to explore them further.

We also invite you to visit the online donation page and explore giving opportunities to research in the Department of Medicine.
To inquire about giving opportunities for chairs, professorships, fellowships and distinguished scholars please contact: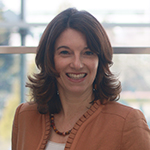 Leanne Denis
Executive Director, Development and Alumni Engagement
Tel: 604.822.2207
leanne.denis@ubc.ca
---
Impact of Giving
Gifts to the Department of Medicine contribute to improving health locally, nationally, and internationally.
Explore some examples of what our faculty and learners are achieving with donor support by visiting: https://www.med.ubc.ca/giving/impact-of-giving/